Welcome to Raw4pets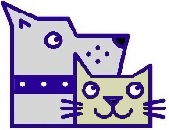 Here at Raw4pets we are driven to provide you with a vast range of raw food, bones, treats and supplements for your loved ones from a variety of reputable suppliers.
We are based in the Village of Crowthorne in Berkshire and can deliver to areas stretching from Tadley to Kinston and from Gerrads Cross through to Basingstoke, see our coverage area (delivery fees may apply).
At Raw4pets we are committed to promoting a raw diet for our pets and will be happy to help you in every aspect along your feeding relationship with your loved companion. We believe passionately in the commitment of raw feeding and how following a raw diet will not only lead to a happy and healthier pet as well as create a strong and lasting feeding relationship between you and your loved one.
If there are any products that we currently do not stock, or any raw food supplier that we do not currently supply, please get in touch.
We hope you enjoy our shop and thank you for visiting our site.
Hello, my name is Marcelle Benneyworth and I have been raw feeding my pets since 2007. Immediately after the change to Raw, I noticed a sharp improvement in general health and looks to both my dogs and cat. I was then, and remain convinced that raw feeding is by far the healthiest approach to feeding our loved ones. It provides them with non-processed, fresh meat and gives them the satisfaction of eating in the way their bodies and minds were originally designed to do.
One thing that concerned me was that if I needed a wider range, or a diversified supply of products, I would have to venture from one stockist to another. No single stockist carried a wide enough range from various vendors. This meant long hours behind the car wheel driving from one stockist to another.
I needed to change this. So, I have.
Raw4pets is all about offering you, the customer, a large range of raw pet food products under a single store front.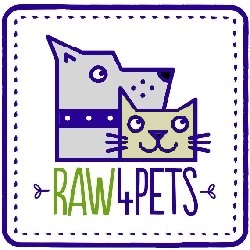 Raw4pets commenced trading in August 2017 and we aim to add as many different suppliers to our catalogue as possible. If you see something that we currently do not stock, please contact us and I will endeavour to get the products into our range.
Our Website is always open, we operate out of Crowthorne, Berkshire area and will deliver to your address if required. Click here for more detail regarding our delivery charges.
Our quality suppliers currently are:
We hope you enjoy our website and we look forward to helping you along your raw feeding journey
raw4pets.uk